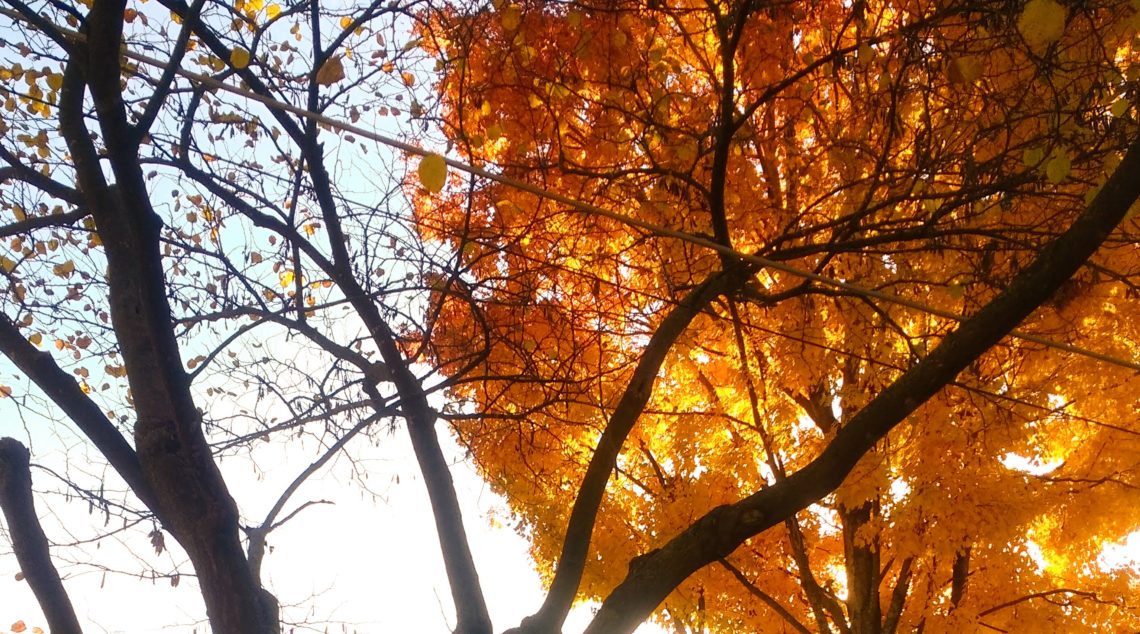 Giving Thanks for Salvation
Thanksgiving
With Thanksgiving coming up it's natural to reflect on the things we're thankful for.
For Christians, our salvation in Jesus Christ should be at the top of that list. Unlike material blessings, this gift is permanent. Unlike the happiness of the world, it's not dependent on our circumstances. Unlike everything sold in stores during Black Friday sales (as good as those prices may be), it's free.
Black Friday and Good Friday
Speaking of Black Friday, they say that name stuck in reference to the day after Thanksgiving as an allusion to retailers making a profit during the holidays after operating at a loss the rest of the year. In their accounting records the negative would be written in red ink and the positive in black. With shopping for the holidays, stores would move out of the red and into the black.
I can't help but make comparisons between Black Friday and Good Friday. You may be surprised by this. Some see Black Friday as a hallmark of the hopeless materialism of our culture, almost the opposite of Good Friday. There is some truth in that and of course Good Friday is far superior to Black Friday. Still, there are not only contrasts, but also interesting parallels.
On Good Friday the Sky Went Black
With all the different details in the Passion accounts it can be easy to miss this one. On Good Friday the sky actually turned black. The synoptic gospels tell us that during Jesus' crucifixion it got dark, even though it was the middle of the day.
Now from the sixth hour there was darkness over all the land until the ninth hour. And about the ninth hour Jesus cried out with a loud voice, saying, "Eli, Eli, lema sabachthani?" that is, "My God, my God, why have you forsaken me?"

Matthew 27:45-46
The sixth hour would have been our noon and the ninth hour 3 pm. So from noon to three on the day of Jesus' crucifixion the sky was dark. We might call the day after Thanksgiving 'Black Friday,' but the sun still shines. On Good Friday, as Luke puts it, the sun's light failed (Luke 23:45).
On Good Friday Our Sins Were Washed Away
Jesus was scourged, made to wear a crown of thorns, and nailed to a cross. His blood was shed. Washed by the blood of Christ our sins are made clean.
Come now, let us reason together, says the Lord: though your sins are like scarlet, they shall be as white as snow; though they are red like crimson, they shall become like wool.

Isaiah 1:18
In accounting, red indicates debt. In Isaiah, our sins are described as scarlet, but with the promise that they would become white as snow. We see this promise fulfilled in the book of Revelation. At one point in the book, John sees a large group of people, too great to number, from every nation. Each wears a white robe as they praise God in His throne. John speaks with an elder about them.
Then one of the elders addressed me, saying, "Who are these, clothed in white robes, and from where have they come?" I said to him, "Sir, you know." And he said to me, "These are the ones coming out of the great tribulation. They have washed their robes and made them white in the blood of the Lamb."

Revelation 7:14
Typically, blood stains fabric. If you wrap a rag around an injured finger or wipe a skinned knee it's going to be very difficult to get the stains out. The blood of Jesus, however, uniquely washes the saints' robes clean. No other sacrifice could hope to do so, only the blood of Jesus.
On Good Friday Our Debts Were Paid
Black Friday is when some businesses get out of the red, out of debt, and into profit. For Christians, because of Good Friday, our debts are already paid. But Jesus' crucifixion did more than just wipe our slates clean. As our substitute Jesus took our sins upon Himself and imputed His righteousness to us.
This might sound like a fancy theological term, but it just means that the righteousness of Christ has been given to us as if it is ours so that when the Father looks at us He sees the righteousness of the Son.
For our sake he made him to be sin who knew no sin, so that in him we might become the righteousness of God.

2 Corinthians 5:21
Our accounts, which were in the negative, have not only broken even but have been credited beyond that. Christ has paid our debts and given us His own righteousness.
Giving Thanks for Good Friday
What happened on Good Friday is good to reflect on year-round. Thanksgiving is an especially good time as we remember all that Christ has done for us. This Black Friday, whether you're out shopping, at home searching the web for deals, or just enjoying some Thanksgiving leftovers, spend some more time being grateful as you think about what happened on Good Friday.
"Amen! Blessing and glory and wisdom and thanksgiving and honor and power and might be to our God forever and ever! Amen." Revelation 7:12
What are you grateful for this Thanksgiving? Feel free to share your thoughts in the comments.